His challenges felt threatened when he smiled courageously and persistently at his problems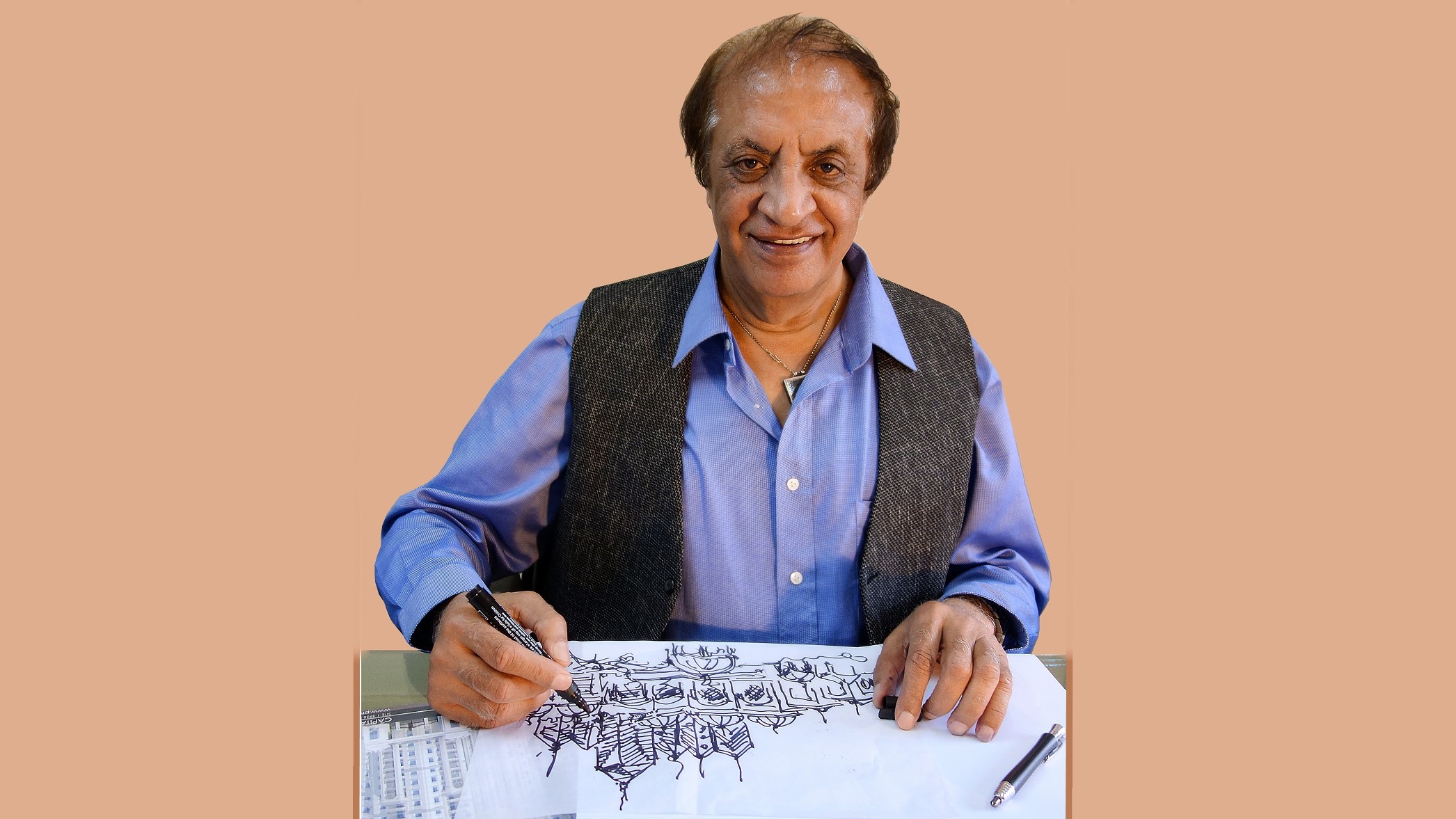 What do you call a man who refuses to call it a day even after reaching the peak of his career? The world calls him the 'Iconic Architect of the Indian Architecture Fraternity' for his 55 years of exceptional contribution. Though the man does not need any introduction, his story is nothing less than a motivation. Let us read on to know more about the man who sketched the cities of India with his sculpted buildings. It is an inspirational, real-life story of rags-to-riches that will move your heart.
A shattered and devastated young Prem Nath crossed the Pakistan border after the partition with his mother and siblings, unaware of his next meal into the unknown territory of Delhi. His early stage taught him the best lessons in life. The construction site was not only a place of their livelihood but also the place from where the emblematic architect Prem Nath sprouted. Working on the cluttered ground with bricks and cement, it did not take much time for him to grasp the fundamentals of architecture. While helping his mother in labor work, he learned the knack of construction work in detail. The extreme hardship was his training ground. He began to believe that hard work is the only road to success. Though he met several barriers on the path, he considered them as speed-breakers instead of roadblocks and steadily surged ahead. Obstacles made him stronger, sharper, and smarter. His determination added fuel to fire to scale newer highs, claiming that the sky is not the limit; it is limitless.
Being the eldest in his family, he rose to his responsibility without losing sight of his architectural passion. He would sell newspapers, balloons, etc. and took up blueprinting and apprenticing to make the ends meet. Still, he did these odd jobs with zeal, tolerance, and enthusiasm to fund his education. Since his school days, he was fond of studying. He has always been a scholar throughout his student's life. While working as an apprentice, he felt motivated to enroll himself in a part-time architecture course at Sir J J College of Architecture, Mumbai, to follow his passion. The architectural course polished his first-hand knowledge. He used his experiences of the construction site as his stepping stone. He believes that every experience teaches something and is instrumental in shaping a person. He accumulated his experiences from various fields of his life and implemented them in his future endeavors. He had exceptional skills in designing, sketching, and executing, which helped him to successfully complete his architectural course with high grades and top honors.
"My mother turned to a construction worker and I, being the eldest son of the family, helped her. Like all other children at the construction site crèche, I followed her at work. Extreme hardship during those days were my struggles – however, I turned them into my advantage – working at the construction site, I understood the fundamentals of architecture, right from planning to execution,"

Ar Prem Nath
In 1965, Ar Prem Nath graduated from Sir J J College of Architecture, Mumbai, and founded Prem Nath Associates in Mumbai. Gradually, he spread his wings across India to cater as a complete design organization with his architecture practice. Initially, Ar Prem Nath worked as an interior designer. Hard work did not deter him. He would spend eighteen to twenty hours a day working.
Today, he is a Chartered Engineer, a Real Estate Appraiser, a Certified Valuer, and an esteemed member of the American Society of Interior Designers. He has offices in Mumbai, New Delhi, and Ahmedabad. Staying grounded, he has several achievements tucked under his wings.
His architectural pursuit took flight when he established Prem Nath and Associates in 1967, which is symbolic for smart and sustainable green projects. While designing an empty space, he is nothing less than an artist with a blank canvas. According to him, the profession allows him to fill the colors of every human aspect. His piece of art understands the personality of a person and caters to his/her individual needs.
Usually, one has to identify opportunity when it knocks at your door. However, he was fortunate that the opportunity spotted him. He got his first break when the legendary Dharmendra, a noteworthy actor, gave him the opportunity to design his home during the initial days of his career. Ar Prem Nath took his work seriously, showcased his high performance, and maintained a fast-paced delivery time. His meticulous work opened the gate to a plethora of opportunities. He became a well-known name in the Bollywood film industries and designed homes for Hema Malini, Rani Mukherjee, and more. His work took notice as he catered to Ambanis, Modis of the U.K. Modi Group, and so on. His clients considered him as their lucky mascot and a specialist designer. Work kept flowing in naturally.
Challenging projects never deterred him. When other architects scrambled, he confidently took-up the most daunting projects and out-performed himself. With his "Never Say Die!" attitude, he conquered the hurdles that came his way. His versatility leaped with his simplicity and non-acrobatic architecture. A wide range of his designs has been perceived from malls and multiplexes to schools and colleges.
His contribution to society is evident from the schools and colleges constructed under his flagship. He is behind the planning and execution of Delhi's Vasant Valley School, India's first award-winning Day School with No-homework. Further, Ar Prem Nath's other academic construction of Cygnus World School at Vadodara is recognized as India's first Platinum-rated school campus.

Though he is proficient and equipped to manage residential complexes and amusement parks with equal enthusiasm, Green Sustainable and Smart Architecture Designs are the closest to his heart. He is well-versed with local and international statutory authorities and covers paperwork to seek permission for construction. He has a good understanding of the local needs, small-budgeted homes, expansive holiday resorts, corporate offices, commercial buildings, educational establishments, and more. PNA has covered projects of different magnitude over an array of undertakings.
Ar Prem Nath considers architects to be the solution-providers to all the problems. His constructional USP revolves around simplicity and functionality. He offers his expertise and smart inputs while keeping your benefits in mind. While planning a design, he engages all aspects, such as material, quality, safety, etc., yet keeps it simple to give you the most desirable results. One such example includes the country's first-ever Platinum-rated green building – Cygnus World School. He transformed 7.5 acres of land into a school with green-features. His planning considerations range from eco-friendly materials for construction to energy-saving techniques after conceptualization. The structure has all modern infrastructure, which simultaneously reduces electrical consumptions. Fly ash, waste material, etc. was used for the construction of the school. The premises is sprinkled with green vegetation and installed with solar panels to make Cygnus World School the most eco-friendly school in the country.
Prem Nath Associates specializes in environmentally-friendly constructions. He received acclaim for his accomplishment for the first Gold-graded and HUDCO award-winner township for HP-Mittal Energy Limited (HMEL), Bathinda in Punjab. The structure is garnished with eco-smart techniques, yet simple features. The premise was designed to cover a lush green landscape.
Ar Prem Nath's first-ever 'In-implementation' IT-SEZ Park is an amazing amalgamation of technology and creativity. Raitech Technology Park of Anant Raj Group, Delhi, is a fully-integrated global technology with advanced infrastructural facilities. It caters to meet the requirements of IT and software companies.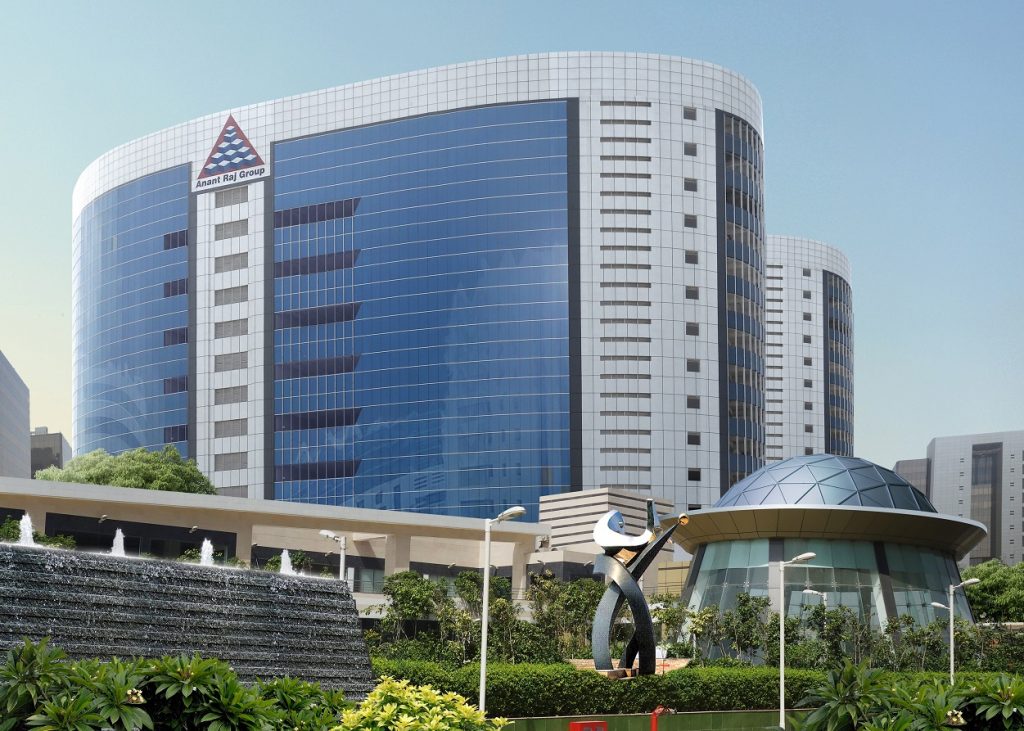 His contributions have created history with the first-ever projects that no one ever-dreaded to think of. His futuristic designs encompass the need to develop structures while keeping the next seventy years in mind. His creations are made to outlast one lifetime while maintaining harmony with the next-generations' requirements.
He was the 'first' architect in India who gave a facelift to Maharashtra, Karnataka, New Delhi, Gujarat, Punjab, and other parts of the country with his unique architectural work. He etched his name for being the pioneer of India's first-ever Revolving Restaurant at Ambassador Hotel in Mumbai, Maharashtra. India got its first-ever Health Spa and Body Rejuvenation Centre at the Golden Palm Resort, Bangalore. Mumbai celebrated India's first-ever Multiplex-Mall at Fame Adlabs, Citi Mall, Andheri. Morgan Stanley of the USA at Mindspace, Mumbai, contacted Ar Prem Nath to design its building. He was the first to hand over India's first I.T. building in eight months. Punjab's township for HMEL is an award-winning and the first Gold graded township.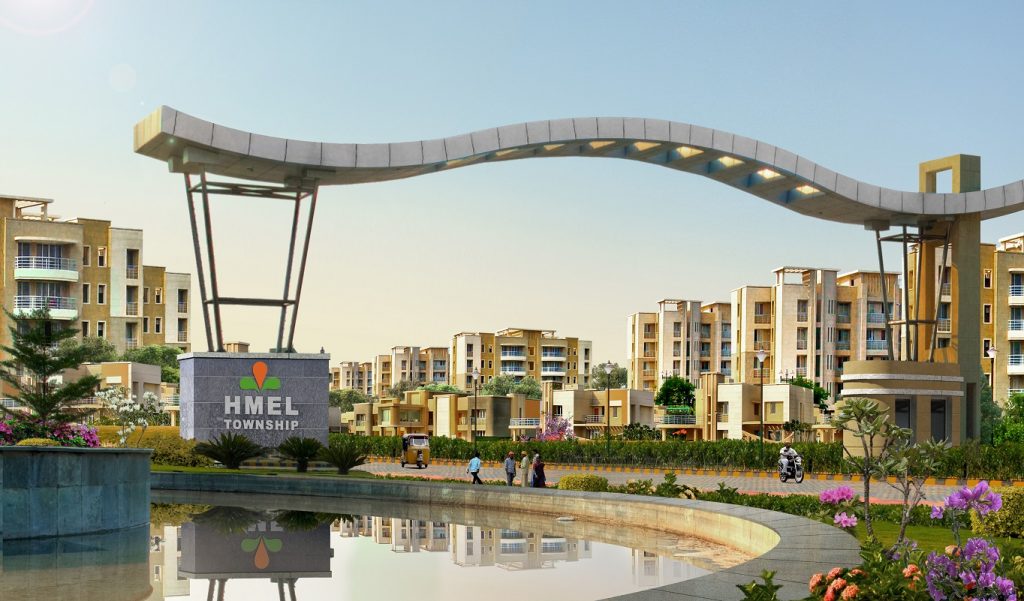 The earth is our only habitable planet. Damaging nature can backfire and become devastating for mankind. Thus, Ar Prem Nath's architectural philosophy revolves around formulating green features to reduce the earth's burden. Modernization and architectural buildings should not dampen the ecosystem. He takes immense pride in evolving sustainable and environmentally friendly techniques. Prem Nath and Associates is an echoing mechanism that works along with nature and takes bold actions for its preservation. The brand's USP has taken the market by storm and stands out for presenting punctual and a high-standard result. He seeks inspiration from the ancient culture that conserves the ecological balance while inducing the latest technological features to create a unique masterpiece.
"Sustainability today is a fad. It is vogue! It is not rocket science. It is just common sense architecture. It is a basic part of the architectural initiative for designing environmentally friendly sustainable buildings. If one honestly asks oneself, sustainability was a way of living in our ancient culture. You can pick up any historical design, and you would find the most sustainable structures. It is just that we had deviated from these facts. We are influenced by the so-called 'Modern' designs that began designing energy guzzlers and eco-dampening structures. Prem Nath Associates have always been creating a sustainable structure, which keeps in mind the concern for the environment, consisting of green features," says Ar Prem Nath
When older adults have taken retirement, he is widening his horizon. Currently, he is actively participating in transforming a 50-acres land into a 7-star property. He is using his wildest imagination for creating an artificial beach for the first-ever themed entertainment Hotel-Resort. He is inspiringly unstoppable even at the age of eighty.
In a nutshell, Prem Nath and Associates has won recognition for Sustainable Green Projects, HUDCO's award-winning township, high-end residential designs, and towers, India's first health spa and body rejuvenation center, resorts, multiplexes, malls, platinum-rated green school, and more. He is recognized as one of the top-ten architects across the globe. America's architect takes inspiration from the living legend, Ar Prem Nath. His illustrative design not only forms a landmark but also becomes a personification of the person dwelling in that premises.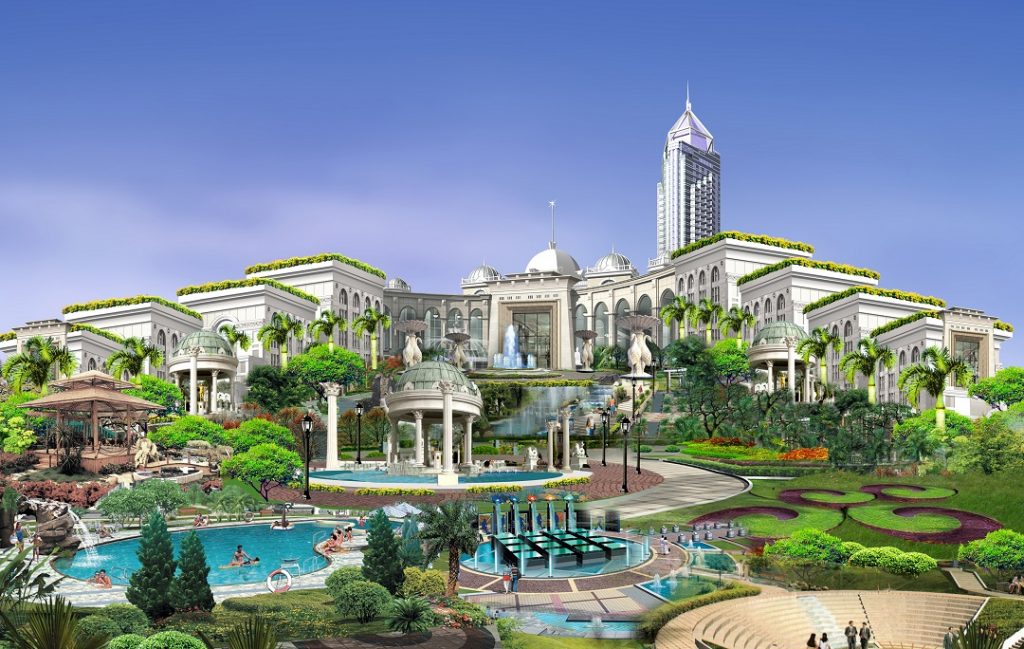 "Having seen the world and experiencing global architecture, they have enabled me to stay ahead of my time. I believe that every day is a new risk. Having good relations with the client helps to design according to their needs. The world is evolving virtually daily. This is one profession, which needs to think ahead of time. The architect designs need to last for another 50-70 years or more. I believe that an architect is next to God as he has to foresee the future and get the same implemented as an iconic architectural marvel," s

says Ar Prem Nath
His work speaks volume of his God-gifted talent, precision, and creativity. He has won many applauds and laurels for his pioneering creativities. Apart from winning consecutive "India's Top Architects Award" and "Lifetime Achievement Award of Excellence", he has an inexhaustible list of honors. He is humbled to receive the IIA Baburao Mhatre Gold Medal 2019 by the Indian Institute of Architects, Icon of the Year 2017 by Brands Academy. Another feather in his cap is The Most Trusted Brand of Asia – Most Admired Architect of India 2016 at Dubai's Indo-UAE Global Investment Summit, and more.
If you're inspired with this story, do share it with your friends and family & be their fountain of positivity! Don't forget to share your views and experiences with us in the comment section; we care for all of you!